Yes, she loves the the chiropractic vet and the vet loves her. She even proposed that Mona could move in and become a clinic cat. Nope, it's not going to happen. Here she is having her July treatment.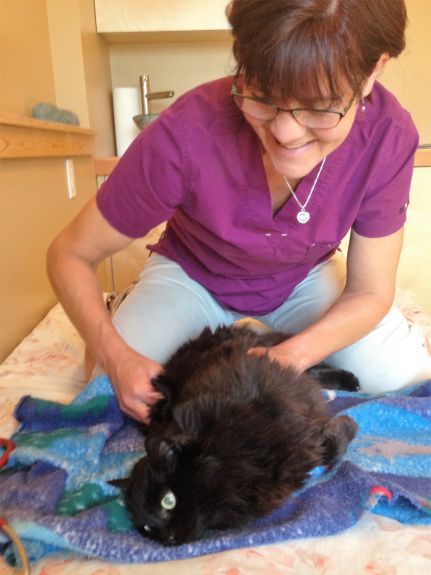 Her next treatment was in August. When the vet got on the bed Mona scooched over to the vet so she could get started.  On the way home Mona was so relaxed in the car that I left the lid of the box open. She had a couple of peeks as we drove then went to sleep. Here she is in the car when we got home.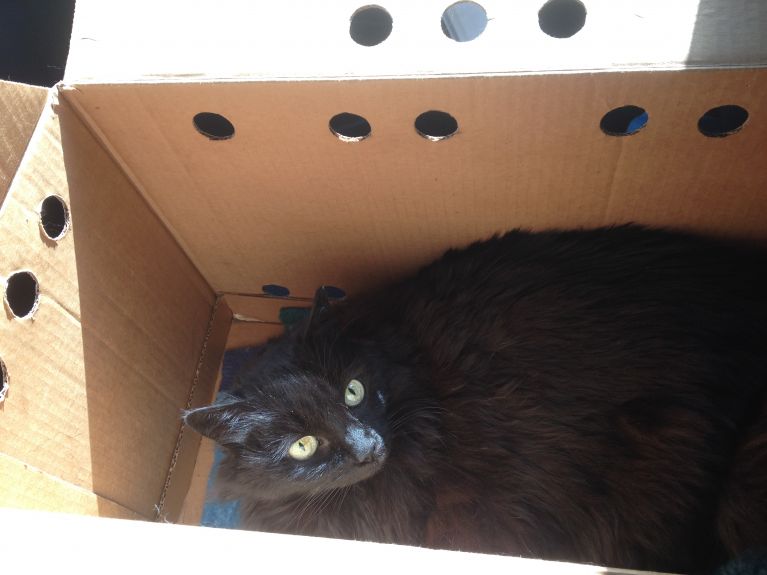 I think it might be unsafe to transport her this way. If I really was a crazy cat lady I'd get her a kitty car seat.