Tripawds is a user-supported community. Thank you for your support!
Did you know that black cats are the least adoptable over all other fur colours?  Black cats in the US are put to sleep at a rate of nearly five times over all other coloured cats.
When I volunteered at our local SPCA I noticed potential adopters were bypassing black cats. So I adopted two of the ones that chose me – Eli and Mona.
Here's Eli, my short hair male, now 10 years old: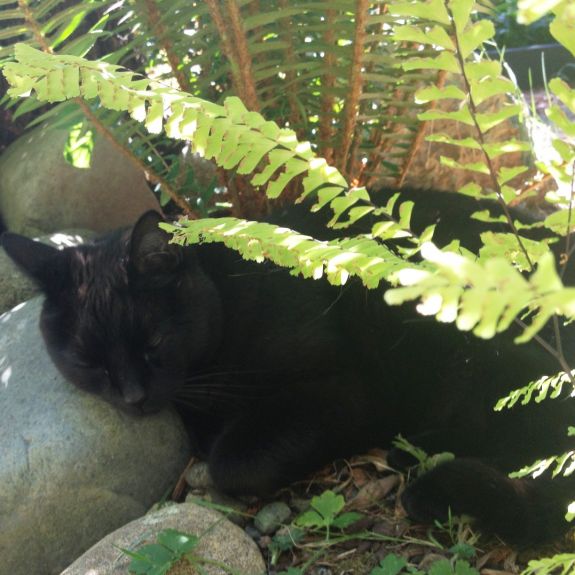 And here's Mona, my longer haired female, now 8 years old: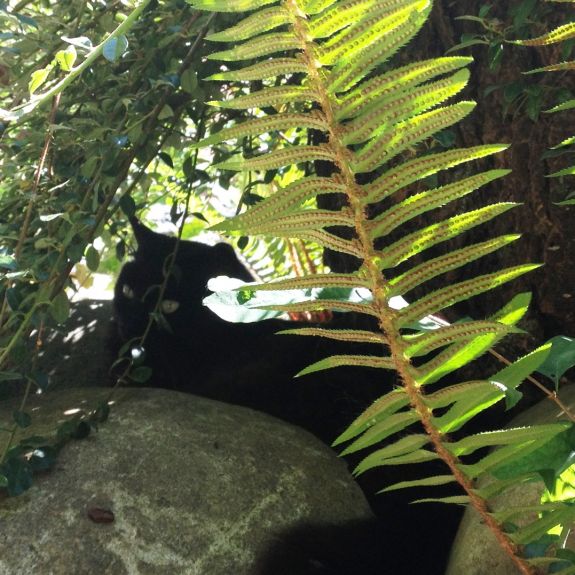 I heard it's due to myths and superstitions that black cats have a hard time getting adopted, yet in many other cultures black cats are a sign of good luck. Today, some people refuse to adopt black cats or surrender them to shelters because they think they don't photograph well in "selfies"!!
Black dogs suffer the same fate as black cats, not due to superstition, but due to other misconceptions. Please help to spread the word that black cats and dogs are just as loving, smart and wonderful as any other cat or dog.
Kerren, Eli and Mona